ABUSED WOMEN SHELTERS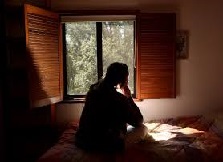 Find Abused Women Shelters and community resources available to help victims of domestic violence stay safe and complete the court papers necessary to get legal protection.
Some services offered the adults or children victims of abuse, rape, incest or molestation include: Emergency Shelter, Food, Clothing, Child Care, Counseling, Support Group, Restraining Order and, in some cases, Legal Help.

Women Shelters Alabama
Women Shelters Alabama. Alabama has many groups in all areas of the state and in different languages.


Women Shelter Alaska
Battered Women Shelters and Domestic Violence and Sexual Assault Services in Alaska.

Women Shelter Arizona
Arizona Domestic Violence Centers. Refuge and crisis intervention.

Women Shelters California
Women Shelters California. The shelter provide assistance for battered, abused women of domestic violence who are not safe in their own homes. The shelter provides food, clothing...

Women Shelter Michigan
Women Shelter Michigan. Domestic Violence and Sexual Assault Services in Michigan

TEXAS WOMEN SHELTERS
Texas women shelters offer refuge and crisis intervention. Other essential victim services include: legal, economic,

Women Shelters Florida
Comprehensive list of Women Shelters Florida for all aspects of domestic violence.

WOMEN SHELTERS Illinois
The listed below shows Women Shelters Illinois and other aid organizations that can help victims of domestic violence and provide a temporary safe place.

WOMEN SHELTERS Iowa
Women Shelters Iowa that can help victims of domestic violence and provide a temporary safe place.

WOMEN SHELTERS KANSAS
Women shelters Kansas provide food, clothing and personal necessities. The shelters also provide a warm, free of violence atmosphere where victims are provided with support groups, counseling and assistance.

WOMEN SHELTERS KENTUCKY
Women Shelters help victims of crime and abuse, including domestic violence, rape and sexual assault. Kentucky Domestic Violence Association P.O. Box 356 Frankfort, KY 40602 Phone: 502-209-KDVA (5382)

WOMEN SHELTERS Pennsylvania
Community Programs that can also be offered at Women Shelters Pennsylvania include services like: Practical/Emergency Assistance, Crisis Intervention

WOMEN SHELTERS Ohio
Abused women shelters Ohio, Ohio attorneys, abused women, Ohio criminal defense, Ohio divorce attorneys

Women Shelters Georgia State - Addresses and Information
Here's a State wide list of Women Shelters Georgia. Find help and assistance if you have been a victim of domestic violence.

Woman Shelter NY
Woman Shelter NY state - Here you'll find a list of some shelters you can go to until you have a chance to see a reputable New York Divorce lawyer.

Women Shelters Washington
Online resource for domestic violence information and women shelters location in Washington State.

Women Shelters - ALL STATES



Return from Abused Women Shelters to Home page.

DISCLAIMER: The law will vary depending on your state, jurisdiction and the specifics of your case. The information provided by USAttorneyLegalServices.com is intended for educational purposes only. The content on this site should NOT be considered professional legal advice or a substitute for professional legal advice. For such services, we recommend getting a free initial consultation by a licensed Attorney in your state.
Copyright © 2020 USAttorneyLegalServices.com - Abused Women Shelters - All Rights Reserved.